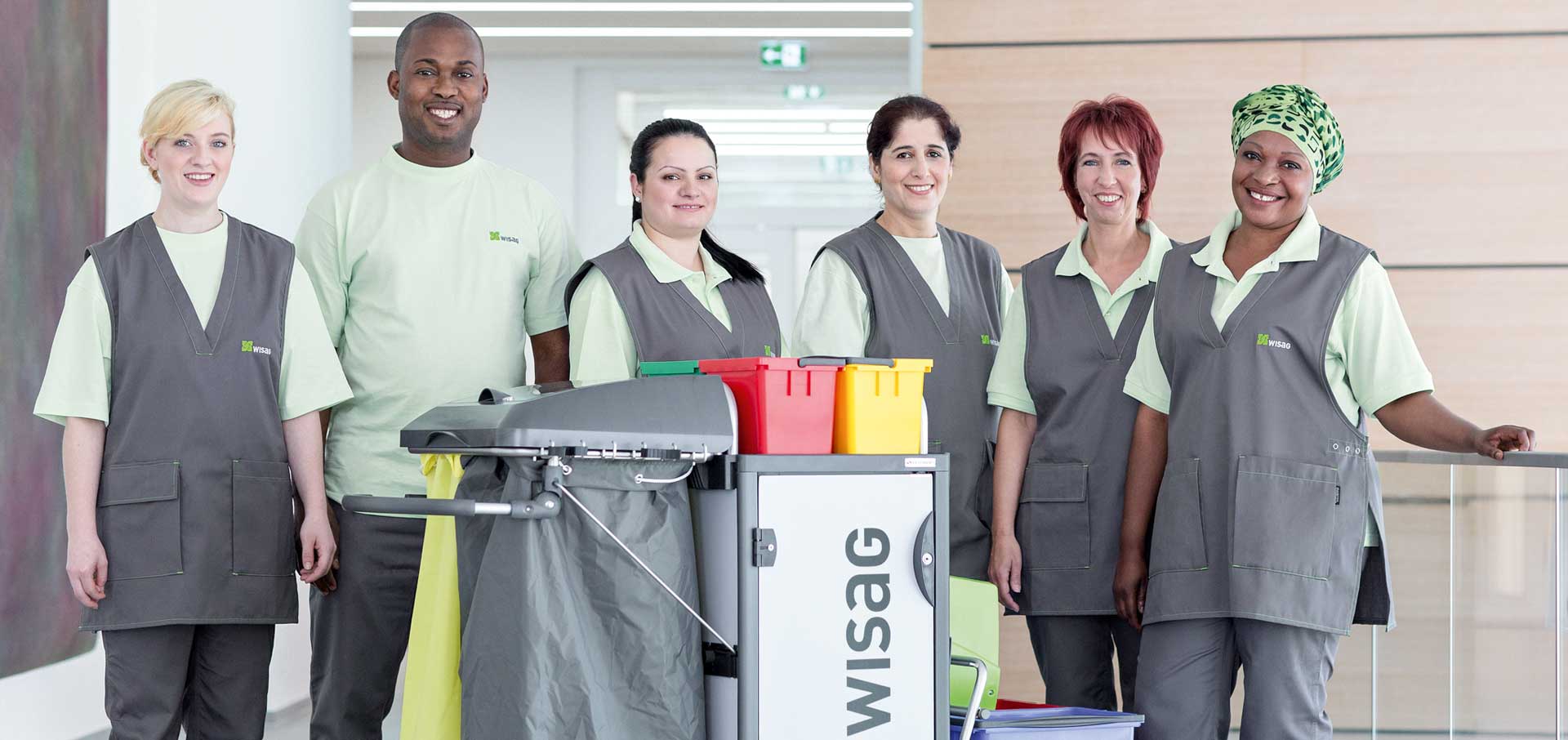 Integral sustainability prevails
Annual savings:
234.826
Carbon dioxide
32.987
Plastic

74.786
Petroleum
"Conserving resources is definitely one of our top goals in building cleaning. With the sustainable brands from Tana-Chemie, we can clean buildings ecologically—without compromising on cleanliness and hygiene. That's why Tana-Chemie's integrally sustainable approach is a perfect match with our corporate vision and our ecological goals."
Effectiveness, Environmental Protection and User Safety
A role model in environmental protection, WISAG Gebäudereinigung offers its customers environmentally friendly services in buidling cleaning. The cleaning experts pay attention to a positive cost-benefit ratio. In the professional segment, genuine sustainability takes into account ecological factors, product performance and user safety. When WISAG chooses cleaning products, it looks closely at the manufacturer. In Tana-Chemie, WISAG found a partner that consistently satisfies its sustainability requirements.
Green Care Professional wins points in employee satisfaction too. The professional, straightforward conversion to Green Care products went very smoothly. WISAG appreciated having Tana employees working on site and the extensive user training during the transition phase.
The sales department sees great added value in the Green Care Calculator's savings forecasts based on customers' product consumption. The customer can display in real numbers the positive effect that using sustainable cleaning products has on its carbon footprint. That's an important step toward more sustainability.
WISAG Gebäudereinigung Holding GmbH & Co. KG
Herriotstraße 3
60528 Frankfurt am Main
www.wisag.de
Integral sustainability prevails
Tana-Chemie GmbH and WISAG start extensive cooperation
Products in use