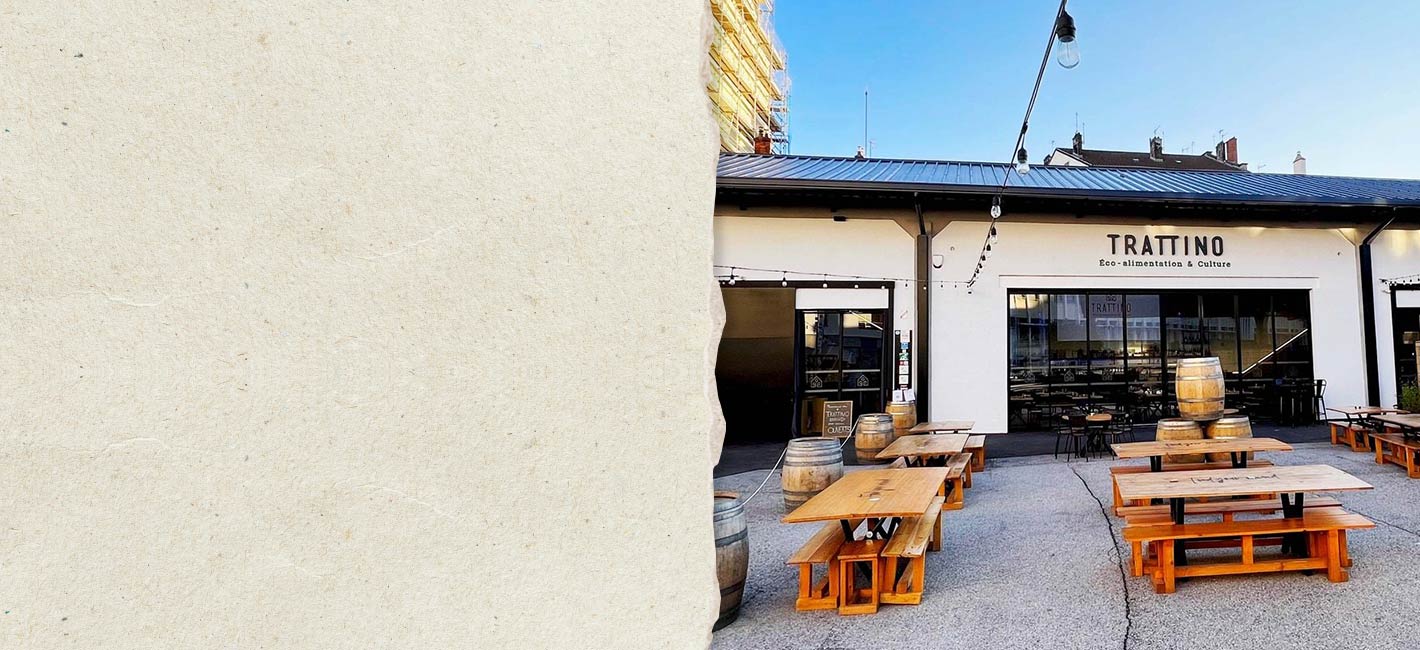 Trattino, ecologically-responsible business with three dimensions
Annual savings:
202
Carbon dioxide
5
Plastic
64
Petroleum
Trattino is much more than a simple restaurant. It is a place where you can eat, drink, shop, share and discover. Entirely dedicated to sustainable food, the Lyon-based establishment gathers under the same roof a restaurant, a bar-cafe and a grocery store. All year long the place is animated by a cultural and event program. Guillaume Chambon, Head of Sourcing at Trattino explains: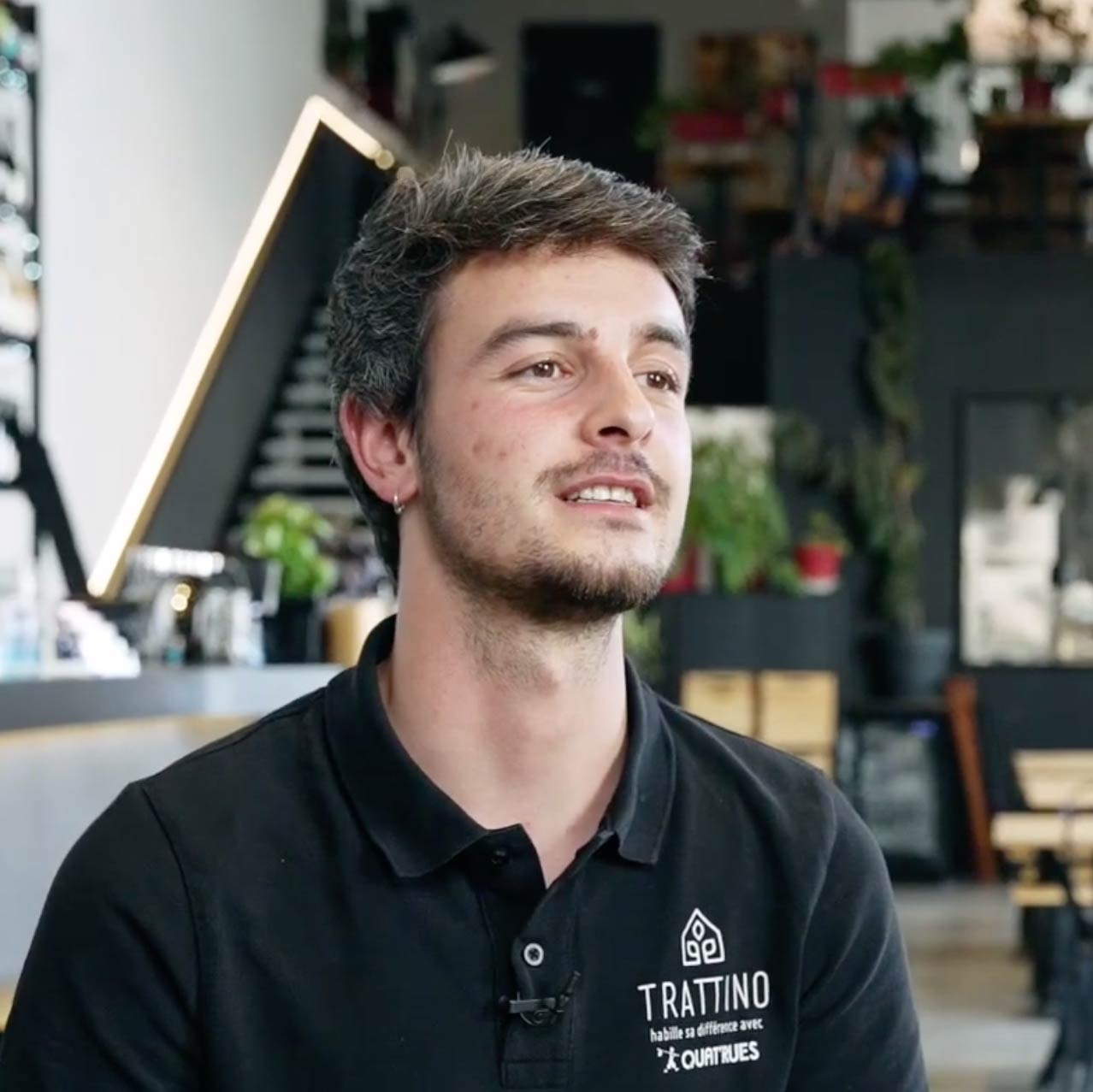 "We dedicated this place to ecological and responsible food because we are convinced that the food of today and tomorrow must be organic. The 3 spaces are certified 100% organic, are from places within 150 km of Lyon, and all the meals are seasonal and home-made."
Organic, local, fair, and gourmet are the 4 values of Trattino.
Trattino met Green Care Professional at the SIRHA green fair in Lyon, while Trattino was looking for its last suppliers before opening. Using eco-friendly cleaning and hygiene products was obvious from the start. Indeed, according to Guillaume:
"when you prepare organic and local products it doesn't make sense to use conventional hygiene products."

Trattino
58 Rue Clément Marot
69007 Lyon, France
Thus, the kitchen of the restaurant is equipped with Kliks pouch (MANUDISH evokliks and ENERGY/BRILLANT prokliks) while the Quick & Easy systems complete the other needs in the different areas, such as the sanitary facilities. Discover the video made with the Trattino teams.