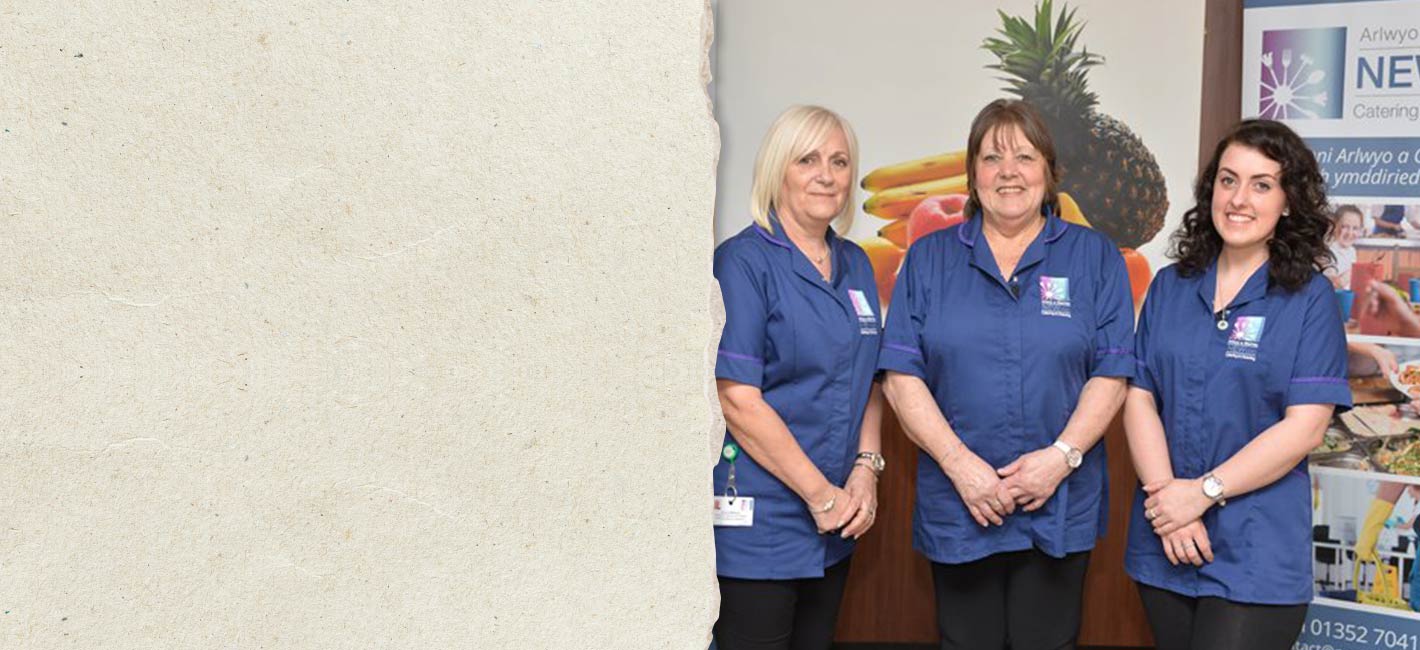 NEWydd
It's all about making the little, everyday things we do as sustainable as possible.
Annual savings:
301
Carbon dioxide
51
Plastic
96
Petroleum
Newydd Catering & Cleaning is a brand new Local Authority Trading Company created to deliver high quality, financially viable, sustainable, customer-focused catering and cleaning services.
Sustainability is really important to us. We primarily work in schools, and they are really committed to having a positive environmental impact – which means there is pressure on us to be seen as a sustainable organisation. Students these days are really aware of climate change and the environment, and it's important to us that we set an example to them, from everything to the cleaning products we use to the way in which we serve the food/drink to the students.
We implemented Green Care Professional products as part of wider campaign to promote more sustainable practice. The presentation of the products and their sustainable backstory really influenced us, and made us think about our responsibility to the environment and the impact we could have by promoting a better environmental message. Our decision was also influenced from a health and safety perspective. The fact that the chemicals were non-toxic really impressed us, as it meant we could protect our staff from toxic chemical hazards and really reduce risk at work.
The environmental impact of cleaning products may not be something our clients consider, but when they see the Green Care Performance Certificate and the savings data it really helps them to consider the bigger picture, and see the impact we are having.
It's all about making the little, everyday things we do as sustainable as possible, and together these add up and contribute to make the bigger difference.

NEWydd Catering & Cleaning Ltd
Deeside Leisure Centre, Queensferry, CH5 1SA