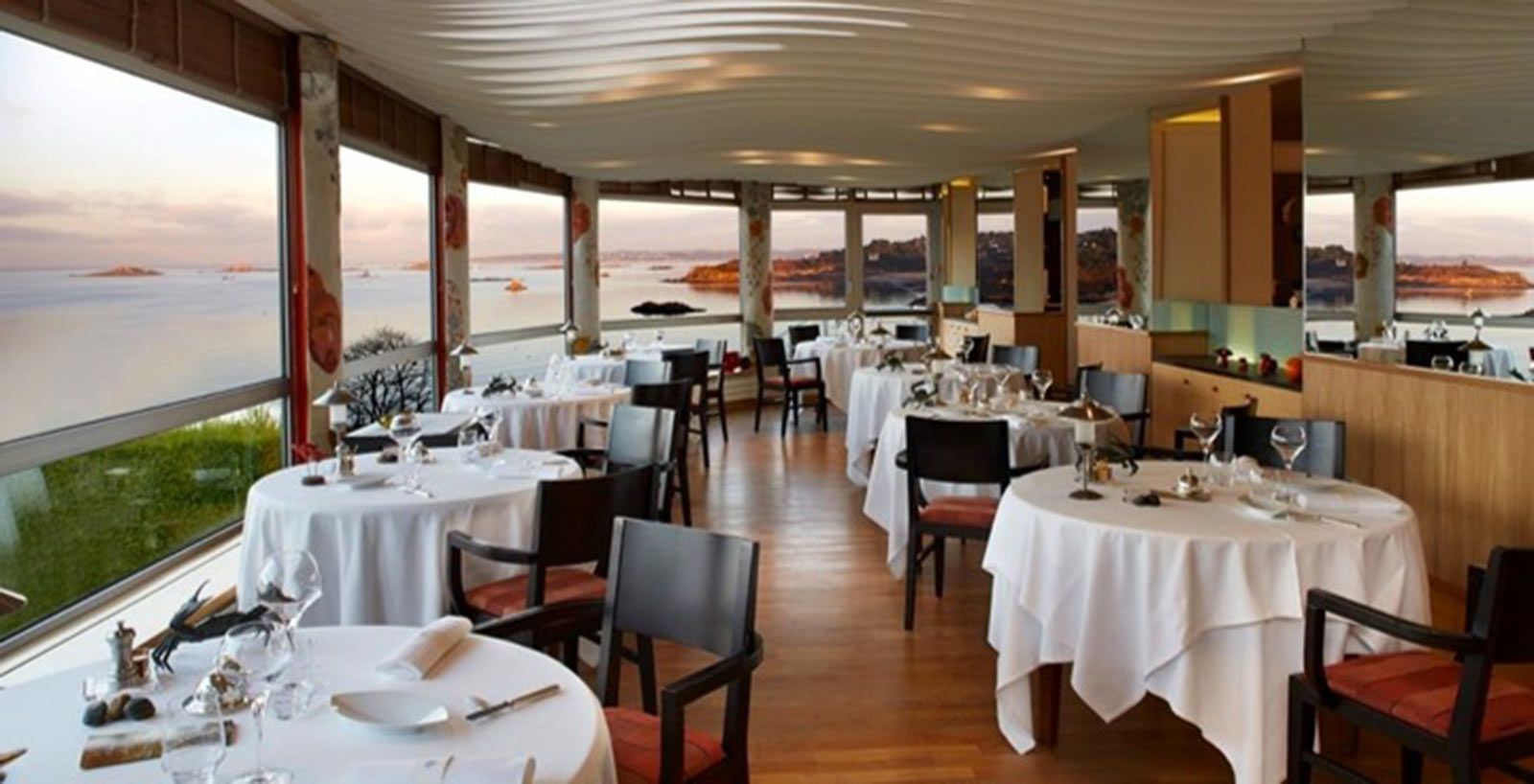 Le Carantec,
Day to day …
A hospitality that celebrates the harmony between land and sea
Located over the bay of Morlaix, the 12 rooms of the Hotel Le Carantec offer a panoramic view of the turquoise waters of the coastline. The breathtaking panorama, which fluctuates with the tides, can also be seen from the large glass roof of the gastronomic restaurant, owned by starred chef Nicolas Carro.
A local and sustainable gastronomy
The restaurant is locavore at 35km. The chef buys from local farmers and breeders: bluefin tuna from Finistère, zucchini from St Paul de Léon and his uncle's Charolais cow. In order to limit waste, the teams use the products as a whole. For example, they no longer peel carrots or work on the scales and bones of fish. Each client leaves with a seed of the future: a small pot filled with compost from the kitchen's green waste and a seed to plant. The rest of the compost is given to the farmers. The next challenge? The 0 plastic certification of the building!
A faultlesshygiene
"Since we switched to Green Care Professional cleaning products we have relearned how to clean and saved 300m3 of water"
Nicolas Carro, restaurant's Chef and hotel Manager
The hotel recently opted for our Kliks solution for cleaning the kitchen, floors and surfaces. According to Nicolas Carro, the restaurant's Chef and hotel Manager, the results are already there in a few months!
💧 300 m3 of water saved in several months
Training of teams in new and more resource-efficient cleaning methods
Our cleaners are concentrates of efficiency
controlled dosage and consumption with the kliks system
👍 Team satisfaction
up to 90% less plastic waste with the kliks pouch
Ultra concentrated formulas and compact packaging: lighter and more ergonomic
easy to use: intuitive
✨ Optimal hygiene
Microbiological analysis carried out by an organization to validate the conformity of the hygiene protocol
Discover in video the interview of the Chef Nicolas Carro