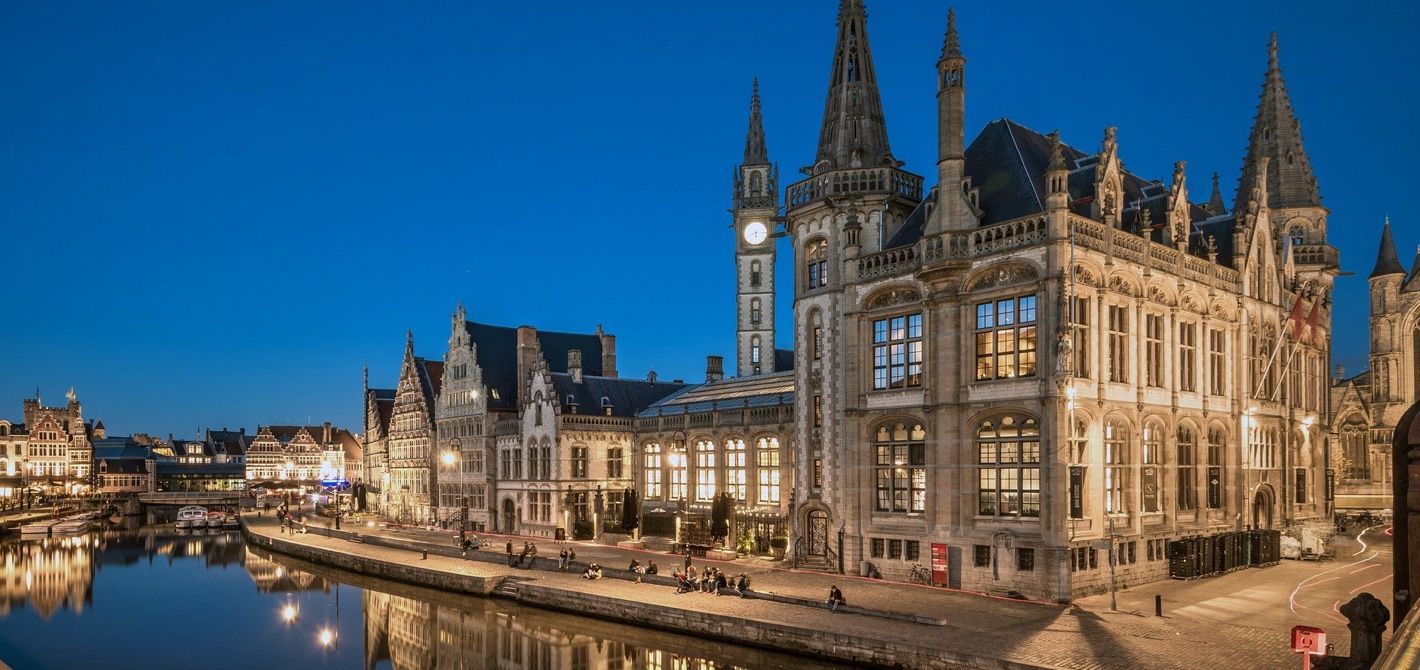 Ghent:
shines in heroic splendor!
Annual savings of the city of Ghent:
6,735
Carbon dioxide
664
Plastic
2,145
Petroleum
Ghent, the second largest city in Flanders, cleans with Green Care Professional, which makes it a role model in sustainability.
Green procurement in Ghent
Since 2008 the City of Ghent has followed an action plan for sustainability ("Ghent 2020"), which includes more than 105 actions and initiatives to make Ghent a more sustainable city, including sustainable procurement processes. Initiated in 2012, the first procurement strategy with a focus on sustainability was renewed and signed by the city's mayor in 2014.
In recent years Ghent has worked steadily to make its municipal cleaning services sustainable and that includes the use of integrally sustainable cleaning products. Ghent purchases products that satisfy the EU Ecolabel criteria and was the first city to introduce "Cradle to Cradle®" certified products for the cleaning of its buildings and facilities. More than 340 sites in the city (office buildings, schools, museums, etc.) use the municipal cleaning services. For many other public facilities, the City of Ghent acts as the central contact for procurement.
About the City of Ghent
Ghent developed from a Celtic settlement where the Scheldt and Lys rivers flow together. In the Middle Ages, the thriving textile industry made Ghent one of the largest and most important cities in Europe. The flax and linen industry and the city's staple rights for grain also contributed to Ghent's wealth. After a brief period of Calvinism, the city deteriorated visibly until its return to prosperity at the end of the 18th century when Ghent became one of the first industrialized cities on the European mainland.
Second-largest city in Belgium