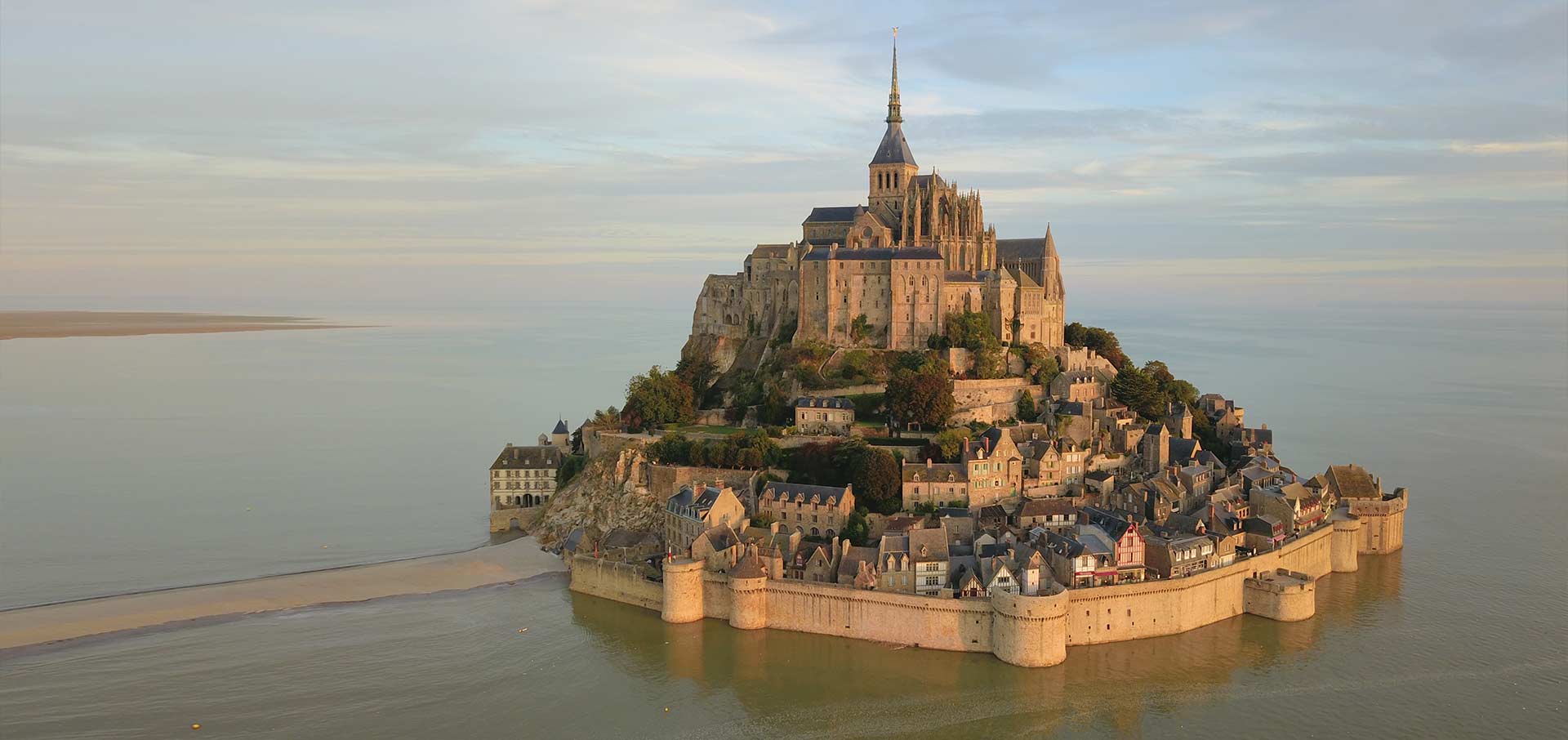 Mont-Saint-Michel:Preserve the UNESCO World Heritage Site!
Annual savings of the Groupe GAULOIS:
175
Carbon dioxide
56
Petroleum
Matthieu Gaulois, Sales Manager of Groupe Gaulois
"Mont-Saint-Michel is unique island! A rise in sea level brought on by climate change would mean the end for us. That's why we dare not ignore the conservation of our environment and want to do something today. The products from Green Care Professional help us."
The two Groupe Gaulois hotels clean with Green Care Professional, making them sustainability role models
Founded in 1912, the Groupe Gaulois is one of the largest hotel groups in the community of Mont-Saint-Michel in Normandy, France. With three hotels and five restaurants, the Groupe Gaulois is an important player in the tourism industry there. In recent years the hotel group has managed to implement the principles of sustainable development in its daily business – including the use of cleaning products from PROFESSIONAL. "It is importat to us to integrate sustainability in our everyday work. That should be the case in all hotels and restaurants, so we began using cleaning products that are certified by Ecolabel and Cradle-to-Cradle," said Sales Director Matthieu Gaulois.
In its never-ending attempts to become more sustainable, the Groupe Gaulois discovered the brand Green Care Professional and quickly introduced the "Quick & Easy" products to the area of maintenance cleaning, followed close by the "KLIKS" products for laundry hygiene. "The products are very effective and environmentally friendly," said Gaulois, "and the recyclable packaging is made of recycled plastic." The use of the products has made it possible to reduce the strain on the environment and has made the cleaning staff more aware of the importance of ecological preservation.
Over the past few years the sales director noted that hotel and restaurant guests are paying more attention to the issue of sustainability and more frequently are asking about ecological aspects when making online reservations. The Groupe Gaulois has taken this observation into account in its marketing concept. It sees the use of our eco-certified cleaning products as added value, which can be effectively communicated to the target groups. "Green Care Professional has combined technical solutions with efficiency, innovation and environmental friendliness. With all these beneficial factors, I don't understand how anyone can hesitate here," said Gaulois.
In the pursuit of sustainability, the hotel group is a pioneer in its industry and a major contributor to the maintenance of the unique island Mont-Saint-Michel, a UNESCO World Heritage Site.
million tourists every year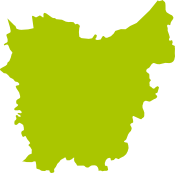 UNESCO World Heritage Site
Area: four square kilometers