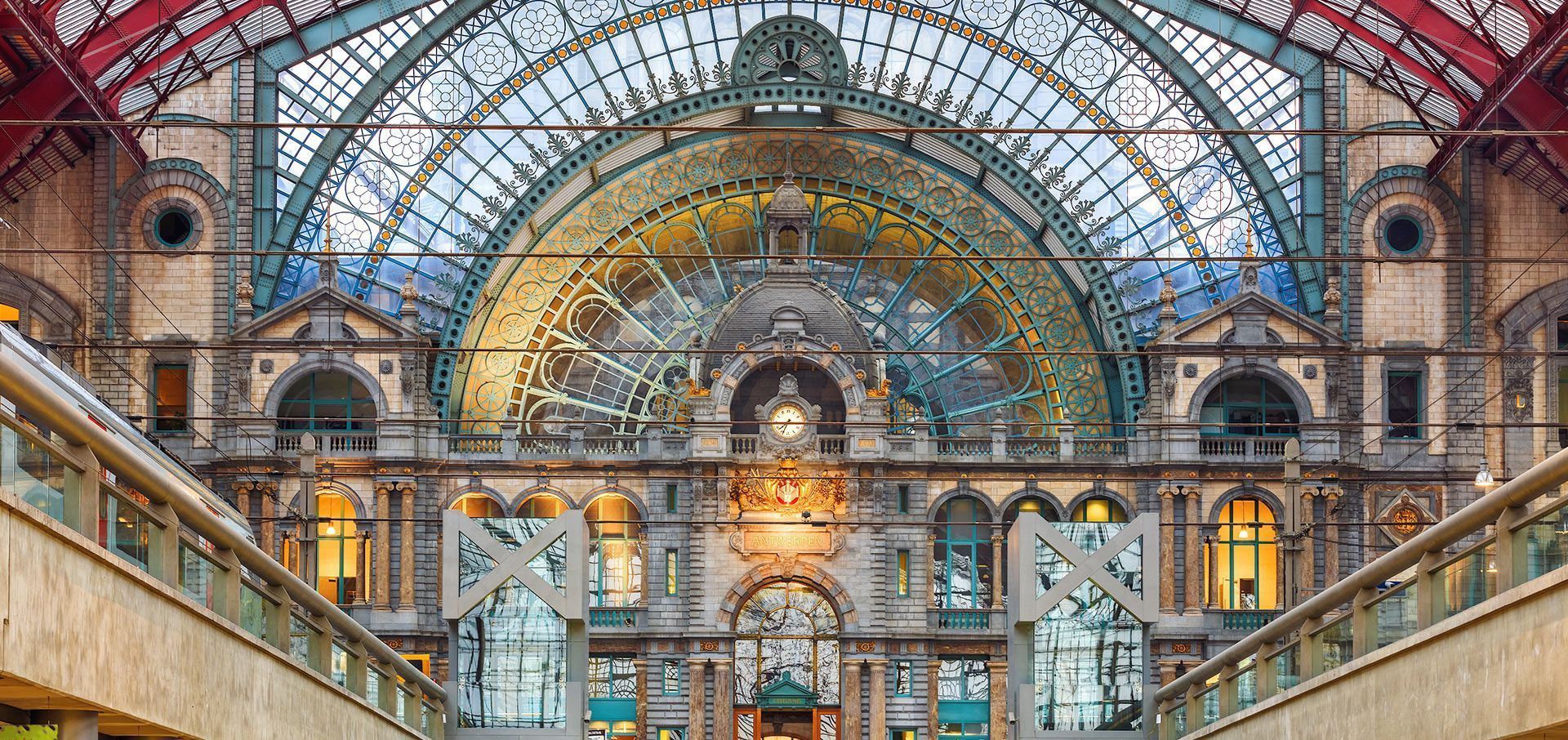 Antwerp Central Station:
Belgium pride with new brilliance
Annual savings of Antwerp Central Station:
6,735
Carbon dioxide
664
Plastic
2,145
Petroleum
Antwerp cleans with Green Care Professional,
making it a sustainability role model
Antwerp Central Station boasts an indefinable architectural style that seamlessly combines elements from the present and the past. The railway station's unique structure has made it a top candidate as "the most beautiful train station in the world". For Belgium it is a multifaceted reminder of the tiny nation's innovative influences on the railway industry during its earliest days.
Built in the glory days of Belgian train travel, Antwerp Central – also known as the "Middle station" – made commuting much easier for Belgians. Belgium was the first nation in Europe with a public railway established in 1835, just a few years after the country had gained independence. The terminal in Antwerp played a key role in the first rail route. In recognition of its importance, the original station made of wood between 1895 and 1905 was replaced with the current version.
Today the central station extends over four especially spacious levels. To the credit of the team responsible for the renovation, the station's original functions were retained and a few historic elements were prominently incorporated. It's one of the world's most beautiful train stations, which we hope will be maintained for centuries to come. To that end, Green Care Professional came into the picture. Particularly dirty places, which had been repurposed by many as urinals, have been cleaned with a special BIOBACT solution since 2019, resulting in a significant improvement for the noses of passengers and employees.
Our success in brief
cost-efficient cleaning of "urinal spots"
increased cleanliness and an improved smell
greater satisfaction of travelers and station employees
Railway station buildings
from the years 1899 and 1905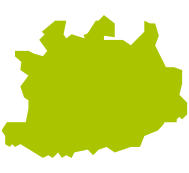 One of five provinces
in the Belgium region of Flanders