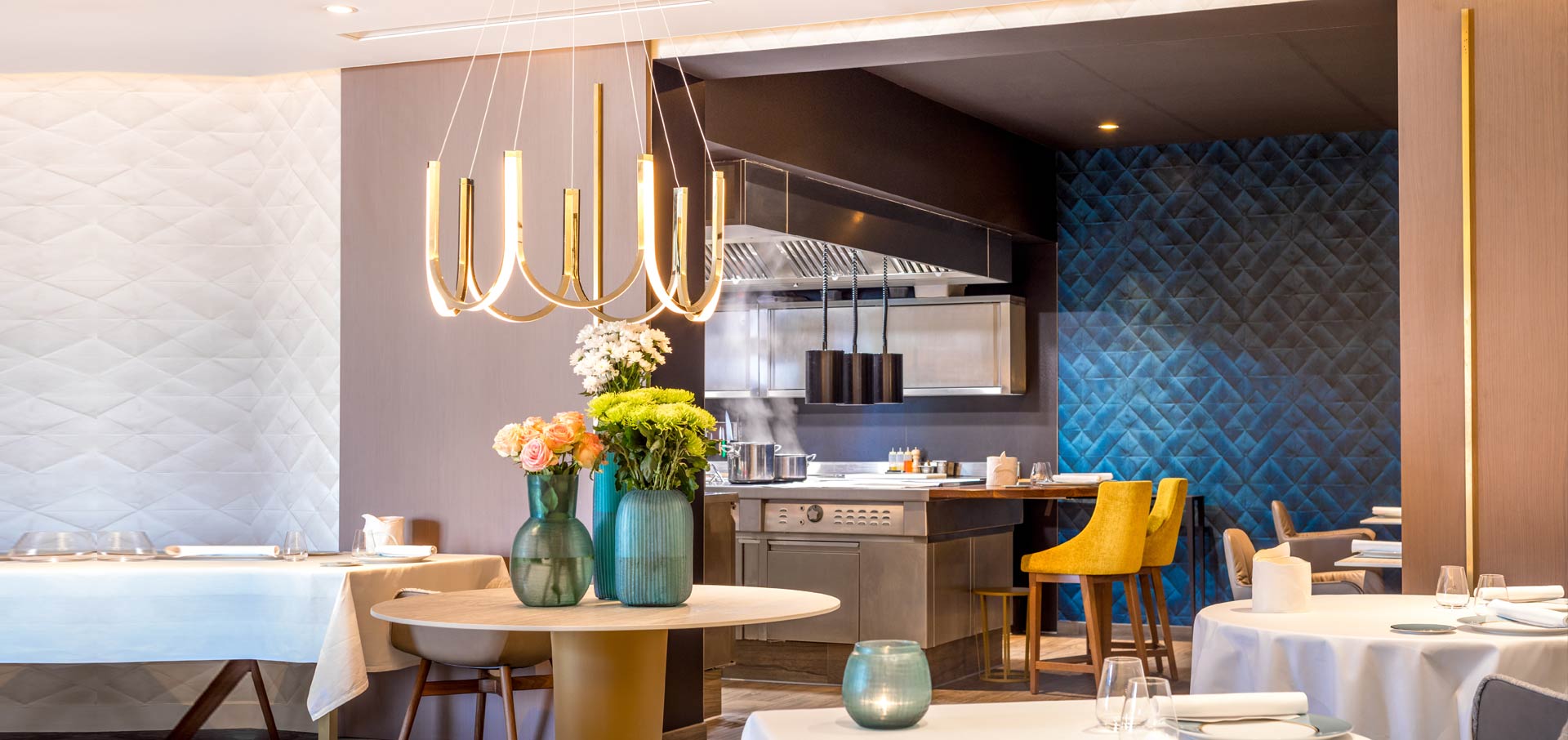 Respect for people, Nature and palates: The "Green Heritage" of Christophe Hay
Christophe Hay, Star Chef in Maison d'à Côté
"Respect is what motivates me every time I make a decision. Respect for Nature, the land, tradesmen and producers who support us. And, of course, for the people who work with us day after day."
Two awards, two stars
– for achievement and responsibility
With the idea of La Maison d'à Côté, Christophe Hay returned to his hometown, where he offers his guests the best from carefully chosen ingredients. On top of that, in a warm and friendly atmosphere. From the meticulous selection of local suppliers to the construction materials, Hay was able to realize his dream – a place in tune with Nature. His boldness and his skills were rewarded with a second Michelin star in 2019 and with the "Green Macaron" in 2020.
Local heritage and rare delicacies
Very attached to his hometown, Hay chose to work with unique products that come mostly from the Loire Valley. For one thing, he wanted to make the area better known, and he also wanted to preserve its culinary traditions. With his respect for Nature, resources and the environment at the back of his mind, the chef put in his own 3000-square meter vegetable garden with the help of his gardener Alain Gaillard. The meats offered in the restaurant come from his own Wagyu Farm in France, operating under the watchful eyes of Yvan Dersoir, a friend and breeder. So Hay managed to do what he had always wanted: to share with his guests an unusual cuisine that is both sustainable and ethical.
Responsibility down to the smallest detail
Since the day he returned, Hay has paid attention to the eco system, that is, with environmentally aware insulation, heat recovery systems, renewable energy and a compost heap in the garden. The "will to do it better" is reflected in every one of his decisions. That's why he set his stake on environmentally friendly cleaning products from Werner & Mertz – out of respect for people (his coworkers) and Nature (his home).
Highly satisfied employees and guests
Fulfillment of the sustainable master plan
Products in use